We respond to the needs of our
clients in their search for
more sustainable buildings.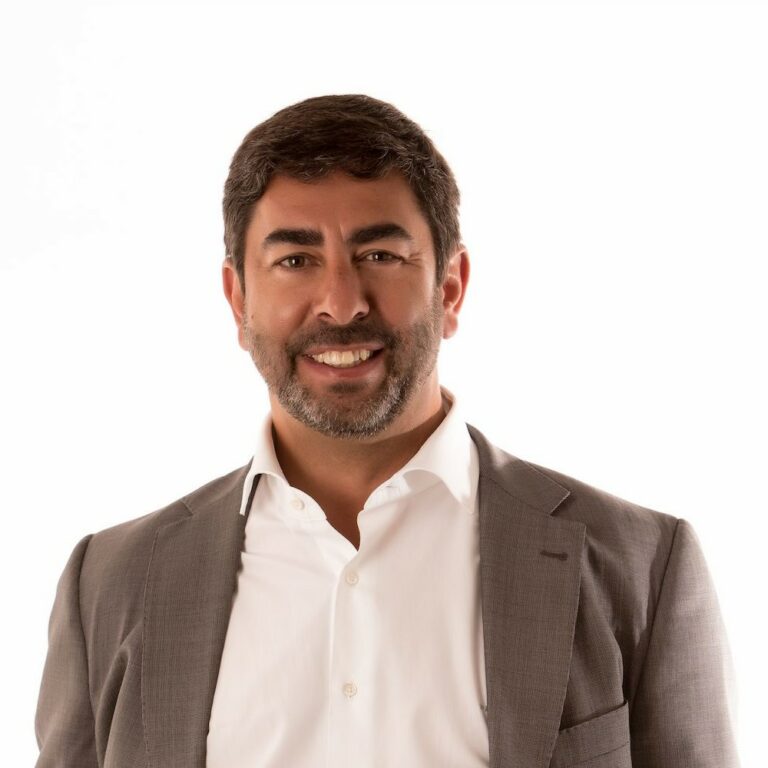 "Sustainable real estate is much more than a passing fad, it's the only way"
The real estate sector currently faces numerous challenges regarding sustainability: on one hand, it needs to respond to legislative requirements and comply with environmental standards, on the other hand, it needs to respond the demands of consumers increasingly informed and concerned. This topic it's no longer just a legal or moral imperative: the market itself is increasingly looking for environmentally friendly options, valuing them and being willing to pay more for them.
As part of our One Stop Advisor strategy, and for the partnership we have developed with Átomo Capital Partners, we're prepared to respond to the needs of our clients in their search for more sustainable buildings – a way to decarbonize the economy. We want to present innovative solutions that enhance buildings and make real estate transactions greener.
Átomo Capital Partners has a team of specialists that allows you to always be one step ahead in technical knowledge and to take an active part in the change of energy paradigm.
The added value of Átomo is known in the market, has won the confidence of major investors, and is affirmed as a partner of reference for the energy sector. In addition to services in the area of sustainable energy production, Átomo also offers consultancy in improving the energy efficiency of buildings and in obtaining sustainability certifications (such as LEED, BREEAM or WELL).
The various services that we can provide with a view to the sustainability of real estate assets, always aim to increase their value and simultaneously make them more attractive to potential tenants or investors. Sustainable buildings are not only more environmentally friendly, they also have lower costs and better financial returns.
But what really is
sustainable real estate?...
This impressive drop is explained not only by the growing effort to decarbonise the industry, but also, undoubtedly, by the effect of the Covid-19 pandemic. Even so, the fact is that, since the Paris Agreement in 2015, there are more and more countries investing in the renewable energy sector and in energy efficiency solutions for buildings, with incentives and support, but also laws and regulations on this matter.
In sustainable real estate there is a conscious concern that covers all points of each project:  
In order to achieve the goals set to mitigate global warming, the construction and real estate sector has a tremendous responsibility in improving its practices, but there is also a great opportunity here, both for owners, builders and investors, through growing demand for investment in sustainable real estate.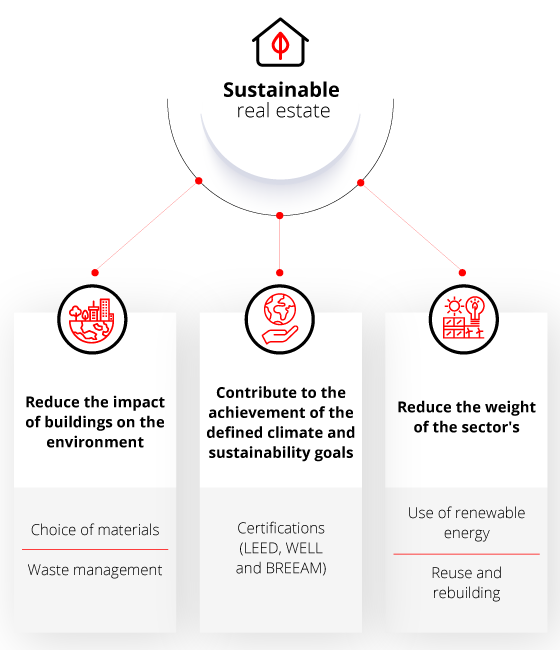 How to reduce the weight of
de carbon emissions in real estate?
The real estate sector has a major impact on the environment, which can be reduced, right from the start, in three different aspects: waste management, energy efficiency and choice of materials.
The real estate sector has a major impact on the environment, which can be reduced, from the start, in three different aspects: waste management, energy efficiency and choice of materials.

The concern with real estate sustainability should start right from the beginning, in the planning phase. This is an essential phase in which it is easier to foresee and anticipate needs, and also easier to implement solutions that concern the reduction of the environmental impact of buildings.
Thus, right at this stage, waste management is one of the points that has a great weight in the carbon footprint in the real estate sector. Incorrect waste management can cause atmospheric, water, soil and visual pollution, as well as possible dangers to public health. A correct management and use of water and energy, the selective collection of waste and the reduction of the production of this same waste, are all fundamental steps on the path of real estate sustainability.
On the other hand, energy efficiency is also a point to be taken into account, as it is already the most sought after, as it is closely linked to the optimization of resources and reduction of expenses. The search for smart projects, which take advantage of the natural characteristics of the location, which take advantage of natural sunlight and possible water resources, can greatly improve the energy efficiency of a building.
Furthermore, not only in the choice of materials, but also in the implementation of measures to save resources, there is still much that can be done in this field, improving the carbon footprint of real estate assets.
Finally, the choice of materials is increasingly crucial when the objective is to have sustainable real estate assets: it is necessary to think about the entire LCA (life cycle assessment) of each material chosen, so that you can think about its carbon footprint and its environmental impact. The correct management of materials, reducing their waste, is also important from the point of view of the sustainability of the properties. Fortunately, there are more and more companies on the market producing more sustainable and ecological materials, with less environmental impact, and with better performance in terms of energy efficiency, which will reduce the carbon footprint of the use of buildings in the long term.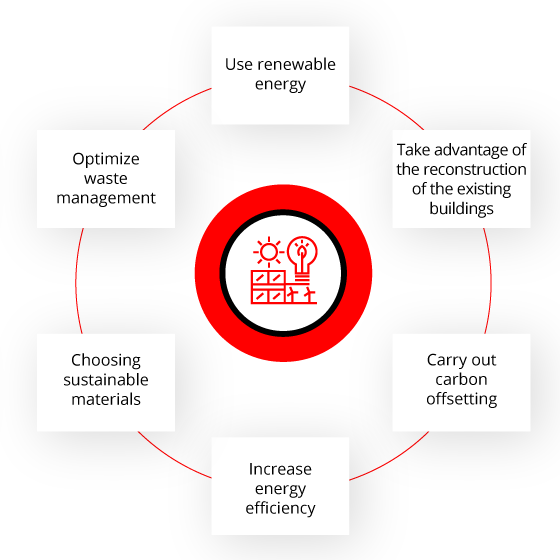 Which are the main certifications
that validate sustainable real estate?
Investment in sustainable real estate is increasing, but it is essential that there are concrete assessments and certifications that allow different buildings to be compared and assessed according to objective and transparent criteria.
In addition to the energy certificates that already exist (which classificate building's energy efficiency from A to G), there are 3 certifications that stand out in this scope, at national and international level:
BREEAM (Building Research Establishment Environmental Assessment Method) developed in 1990 in the United Kingdom by the Building Research Establishment (BRE), is the most recognized sustainability assessment method worldwide for projects, infrastructure and buildings. Evaluates and recognizes the value of assets and their performance throughout the construction lifecycle, whether new construction or reconstruction. The BREEAM classification is attributed to buildings with more sustainable environments, focused on the well-being of their users, but also on the protection of the environment and natural resources. This certification is increasingly valued, making real estate assets more attractive.
LEED (Leadership in Energy and Environmental Design) is a certification that appears in 1993, through the U.S. Green Building Council, with the aim of promoting and promoting greener and more sustainable construction. This certification, which can range from Leed Certified to Leed Platinum, assesses points such as land sustainability, water efficiency, materials and resources, or design innovation, among others.
WELL certification essentially focuses on measures of well-being in a company, ensuring a good environment for human health. In this certification, seven essential points are evaluated: air; water; food; light; fitness; comfort and mind. With the adoption of measures aimed at WELL certification, the aim is to reduce stress in environments, increase people's comfort and well-being, which can translate into increased productivity and talent retention, in the case of corporate spaces.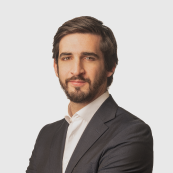 Powered by: Átomo Capital Partners
Subscribe to our newsletter
and get our latest reports first hand!​