We give you the information you need to
to make the best investment decisions.
We are a reference in the real estate valuation and consultancy panorama, working for various sectors and for corporate and private clients.
We believe that good information is essential for good decision making, and we are your partner when it comes to making a valuation of your property assets.
We carry out property valuations for accounting purposes, but also for the sale, purchase or rental of property, or guarantees.
Our team has experts registered with the CMVM, who meet the needs of annual valuations of real estate assets.
Our team has experts certified by RICS and we guarantee rigour, transparency and compliance with good practices and international standards.
International and national investors
We are your partner in making decisions about real estate investments: we know the market, we analyse values and we show you the potential for appreciation.
We believe in proximity and ease of contact, so that you have the best quality information.
We rely on an extensive network of national and international partners, such as BNP Paribas Real Estate.
We provide valuation services for heirs. If you have doubts about the value of a real estate asset for the purpose of inheritance, you can count on our real estate valuation team.
We identify the best opportunities to monetize your property: don't know if you should sell, rent or keep your property?
We can perform a real estate investment analysis, so you know which is the best option for your real estate asset.
We perform real estate valuations for various purposes, and for all types of clients, always with the aim of gathering knowledge, to support the best decision-making regarding real estate investments. We study our clients and their real estate assets, deeply analyse the market and deliver accurate and quality information.
We develop Due Diligences to determine value or to analyse urban planning or licensing constraints, in order to reduce the investment risk for our clients.
Our team has an in-depth knowledge of the real estate market and licensing processes. To find the right solution for your real estate asset, we will analyse it, study alternative scenarios and present the best solutions to maximise the value of the real estate asset through a Highest and Best Use strategy.
REAL ESTATE SUSTAINABILITY
Aware of the growing importance that sustainability has in the valuation of real estate assets, we are already incorporating sustainability criteria in the property valuations we carry out. We seek to present clear and rigorous information on the investment required to optimise the sustainability of real estate assets, but also the return that these measures can bring.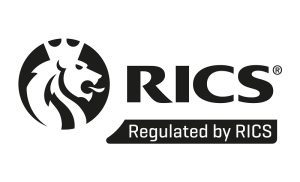 WORX Real Estate Consultants is regulated by RICS (The Royal Institution of Chartered Surveyors), and includes in its team technicians certified by RICS and CMVM.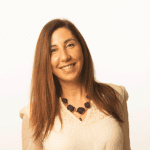 Head of Valuations, MRICS
Registered Valuer
Subscribe to our newsletter
and get our latest reports first hand!​