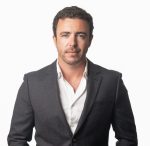 If there's one trend that the global office market has shown, it's the growing interest of companies (and subsequently owners and investors) in quality workspaces.
Anyone who looks back five years ago (and fast-forward through the pandemic) and revisits the process of companies looking for premises will certainly remember that the main drivers were centred on maximising space occupancy – sometimes at the cost of overcrowding in open space – area efficiency, monthly costs, adaptation costs… In short, efficiency (in its broadest sense) characterised the main motivations and decisions in the process of changing premises.
Today, we are accompanying companies in this same process and from the very first moment we find differences: the first contact now comes mainly from areas linked to HRM, whereas five years ago they came mainly from the financial or purchasing areas.
Following the process, the different motivations are evident: the quality of the spaces, the existence of sustainability and well-being certifications, the existence of quality outdoor spaces and support services, the interest of employees (current and future) in the location/transport/social life of the area, the look & feel of the space… All these factors are now supplanting the previous efficiency matrices that supported the choice of a new office, to the delight of those who hire and the headache of those who close the accounts, because quality comes at a price and the upward trend in prime rents in Lisbon or the high fit-out costs for creating a sexy space for employees are examples of this reality.
Our market is adapting more and more quickly to global market trends and this chain of added value (in real estate and human resources) can and should be understood as a necessary and inexorable growing pain, but above all, a positive one.
Opinion article by Bernardo Zammit e Vasconcelos, Head of Agency at WORX Real Estate Consultants, published in Magazine Imobiliário on 22nd August 2023